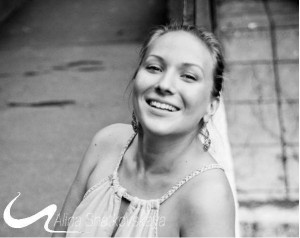 Alina (Russia) is a tango DJ, and rocking the dance floor is her second name. Actually, let's put it this way: ROCKING THE DANCE FLOOR.
She's sure there should be a bit of everything in a good milonga: crazy fun, wild dancing on cortinas, romance, passion and even tragedy. The best reward for her is to see everybody dancing. Dancing no matter what: even if everybody is exhausted if it's already five in the morning and the taxi's been waiting for half an hour.
Let's dance, shall we!!