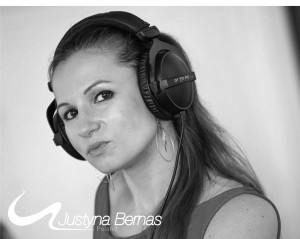 First of all, Justyna Bernas (Poland) is a dancer. Since she was a child, dancing was a part of her life and finally became everything for her. From being a dancer to being a Dj the way was very short. She started Djing in 2011 at regular milongas in Warsaw and then at Marathons and Festivals across Europe.
Respecting the mood of the dancefloor and keeping balance between rhythmical and romantic tangos, music make people dance till the very last tanda. She cares about variety and smoothness of tandas so the music brings a lot of energy and unexpected emotions to our movement and soul.
It is the MUSIC that inspires us to dance!