Porto is a major infrastructural hub of north Portugal, which is why it can be easily reached by a variety of means of transport. One could easily get to Porto by plane, the closest airport being Francisco Sa Carneiro Airport, located about 11 kilometers north of the center of the city. Getting to Porto by train is, again, a reliable alternative.
By Plane
Francisco Sa Carneiro Airport is located on the north outskirts of Porto, about 11 kilometers from the center of the city. It is serviced by more than 20 airline companies which operate both business class and low cost flights: Aigle Azur, AirEuropa, Air transat, British Airways, Brussels airlines, easyJet, Europe Airport, Flybe, Iberia, KLM, Lufthansa, Luxair, Ryanair, Sata, Swiss, Taag, Transavia, TAP, Turkish Airlines, Vueling.
These airline companies establish connections between Porto and other national and international destinations, such as Lisbon, Barcelona,Brussels, Milan, Paris, Madrid, Frankfurt, Munich, Bordeaux, Geneve, London, Rome, Toronto, Montreal and others.
The airport transfer means are highly reliable, Francisco Sa Carneiro Airport being accessible by both public means of transport (buses and metros) and private means (rented cars and taxis).
Another close airport is Lisbon, where besides the airline companies mentioned above for Porto, more airlines operate flights, like Air Lingus, Air France, Air Moldova, El Al Israel Airlines, Emirates, Germanwings, Israir, KLM, Norwegian, Transaero, Tunisair, Turkish Airlines, Ukraine.
From Lisbon there are direct flights to Porto, and also a direct train that takes 3 hours.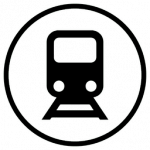 In north Portugal, Porto is the most important railway hub of all the cities. It is serviced by two main train stations.
Estacao de Campanha (Campanha Train Station) is the terminal of trains leaving for and arriving from the south (Lisbon included). Thus, a train trip between Porto and Lisbon takes about three hours, but what is also worth mentioning is the said Estacao de Campanha is also used by trains which establish international railway connections.
Estacao de Sao Bento (Sao Bento Train Station) is located in central Porto, in Praca Almeida Garrett, being the terminal of regional trains which travel between Porto and sundry north destinations (such as Braga, Viana do Castelo and Duoro).
In order to learn more about the railway routes between Porto and sundry other national and international destinations, train schedules, ticket prices and the like, please visit Comboios de Portugal.
By Bus
Getting to Porto by bus is yet another inspired alternative for people who travel from abroad and for nationals alike. Bus trips have their inner advantages, and they can be taken into account by people who, for one reason or another, rule out flights and train trips, eventually opting for this manner of transport.The Lisbon headquartered Rede Nacional de Expressos links Porto to virtually the entire Portugal. One of the most frequented routes is the one between Porto and Lisbon. Thus, the company operates 9 trips a day between the capital and Porto, which is fairly reassuring for all tourists (business and pleasure tourists alike) who need to get from one destination to another in a relatively short time.
More information: www.rede-expressos.pt
InterNorte might come in handy for tourists who want to travel between Porto and Lisbon, but the services of this company can also be opted for in case travelers want to go from Portugal to Paris. The company has quarters in Porto and Lisbon alike, but it also has branch offices in Paris and two other locations in France.
More information:www.internorte.pt
Unsurprisingly, Eurolines offers the best deals when it comes to international connections between Porto and sundry destinations on the continent. One of the Portuguese headquarters of the company is in Lisbon, but Eurolines also has a branch office in Porto.